Les ex-Bara

Montreuil
2019 - 2020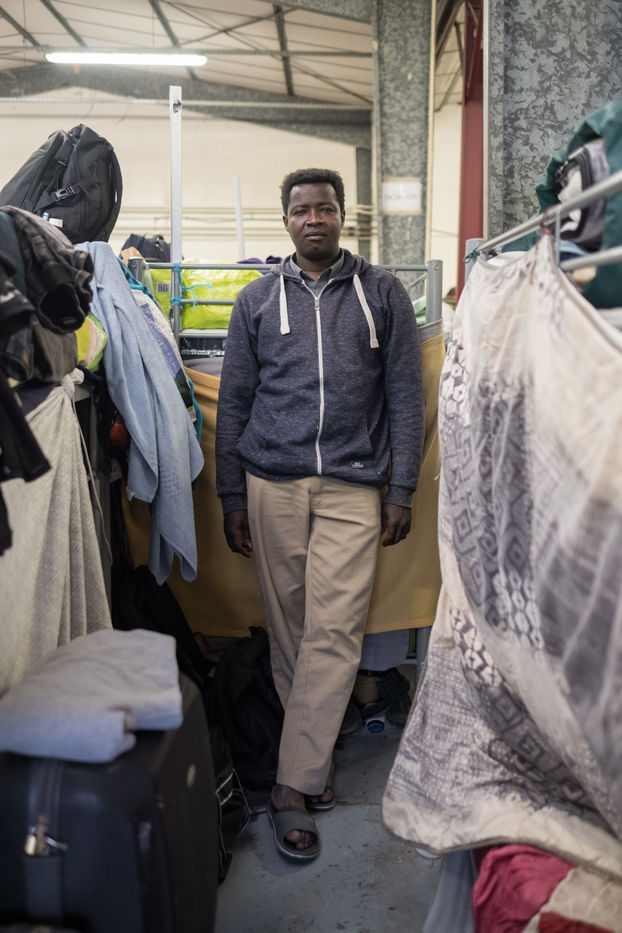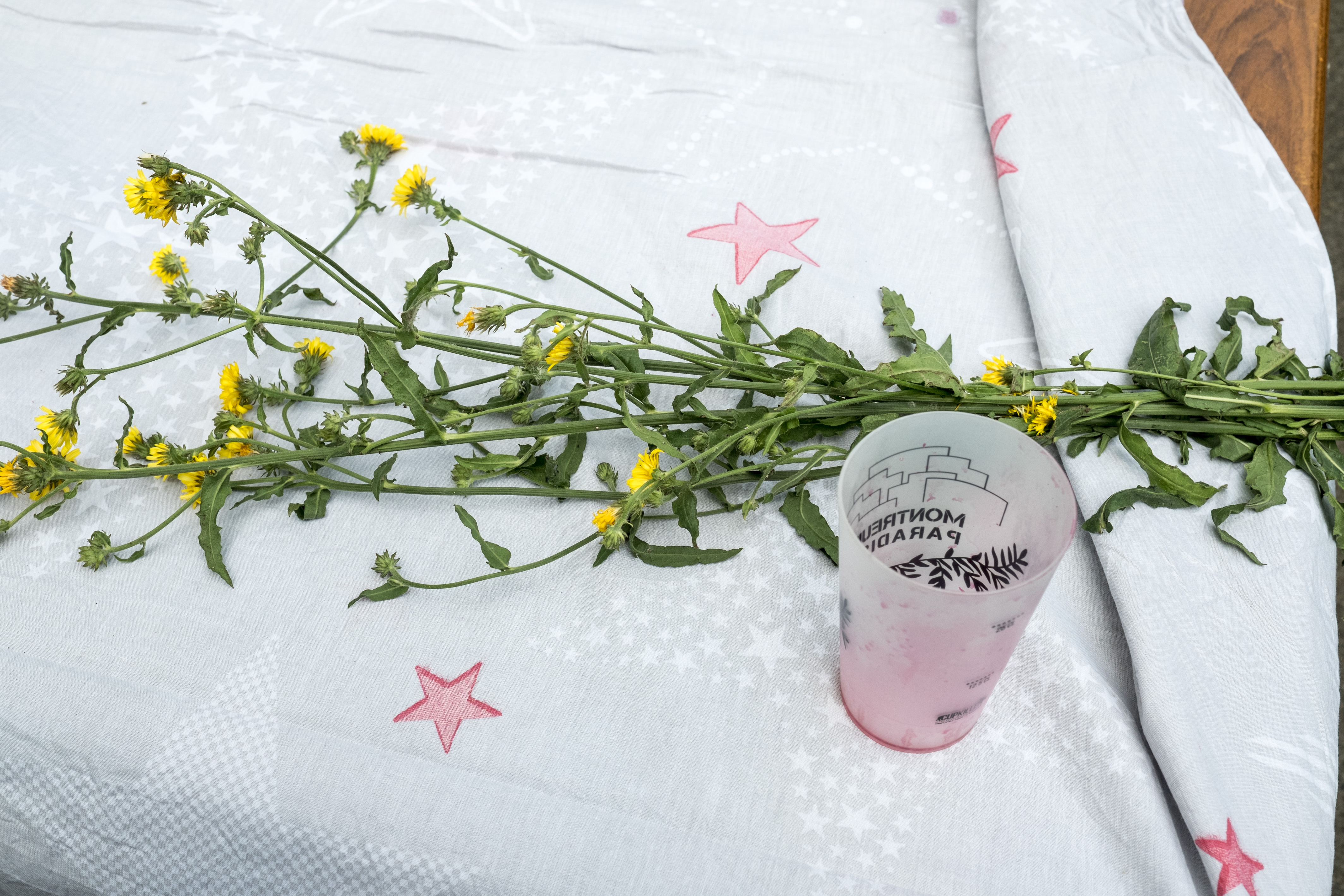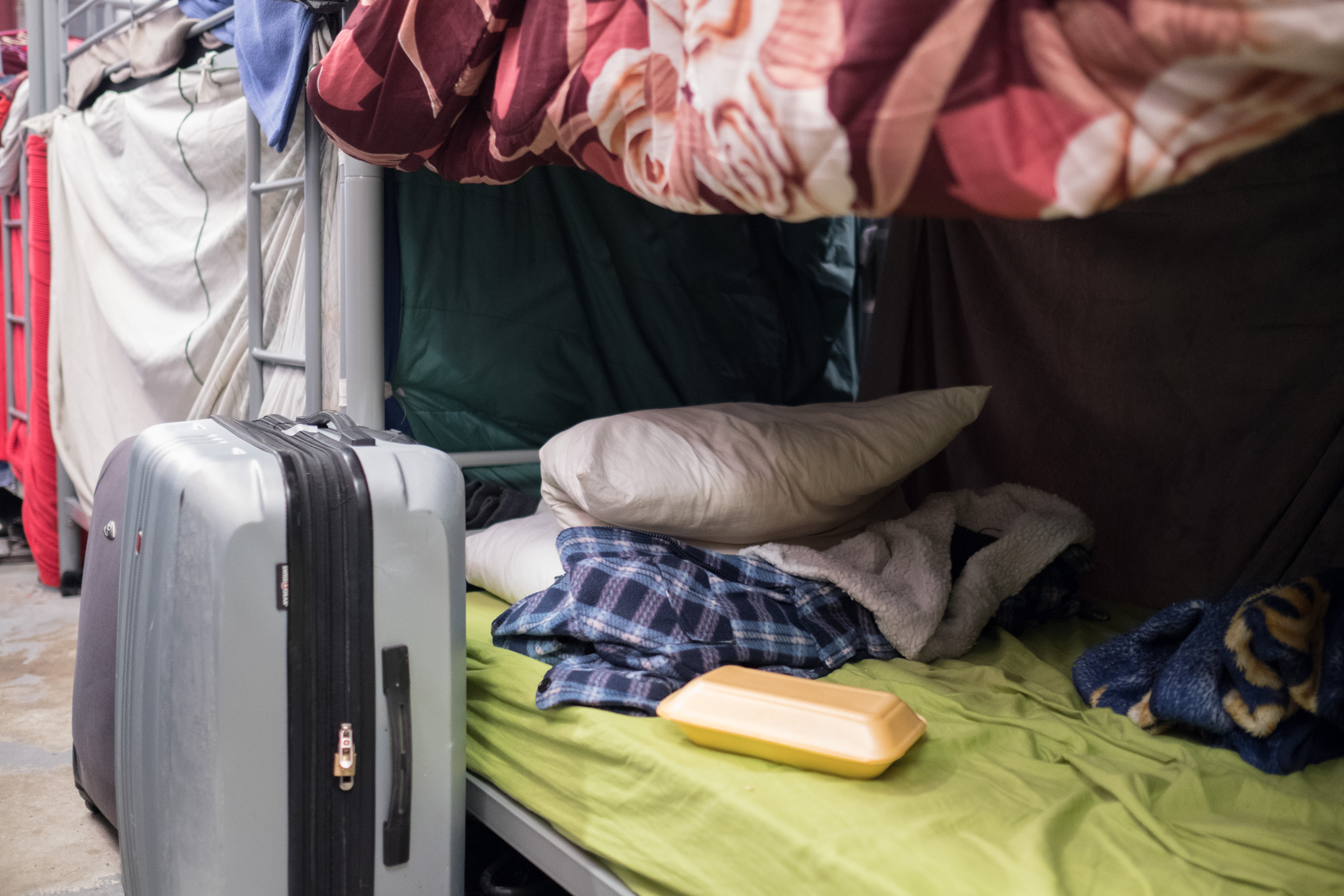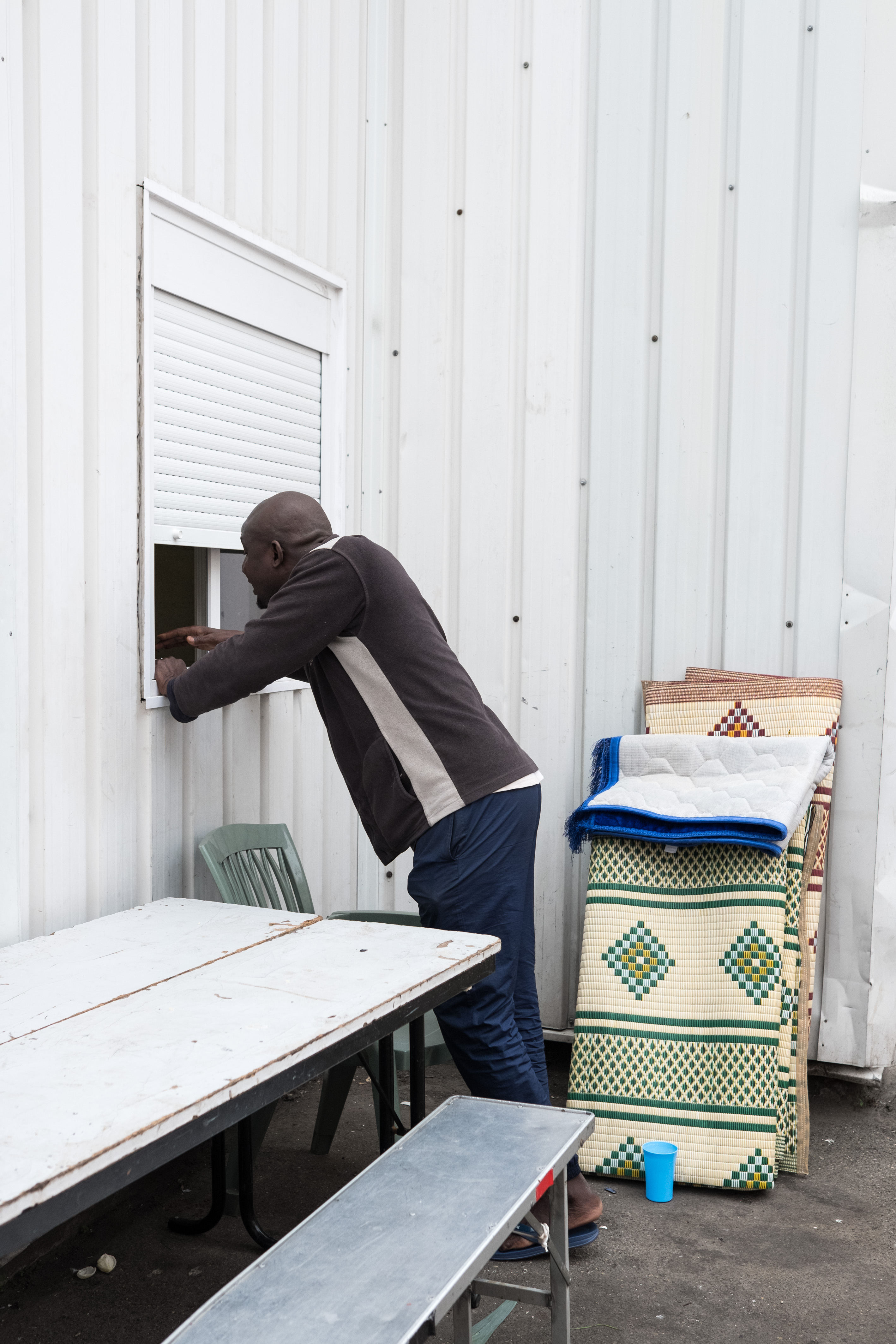 "Goodbye my darling"
Seine-Saint-Denis - Montreuil
2019 - 2020

In September 2018 the Bara hostel, a workers' hostel located in Bas-Montreuil, was closed for insalubritý following the implementation of an extreme emergency order. Mayor Patrice Bessac then requisitioned the empty Afpa (National Agency for Adult Vocational Training) building, owned́ by the State, to house the migrant workers. But the Afpa is to become the new National Administrative Tribunal and Asylum Court in 2024. In October 2019, 80 residents of the former Bara hostel installed in this former Afpa headquarters in Montreuil are rehoused in new premises fitted out by Coallia, rue Brulefer in Haut-Montreuil, while 200 people who were not taken care of in the rehousing protocol, remain on the street when their second hostel is evicted on 29 October 2019. They camped for three days on the pavement before moving into a former warehouse on Stalingrad Street.

These 200 men of all generations live in a large dormitory with nearly 100 bunk beds in the middle of the warehouse, with only a few rooms often without windows. Electricity cutś, cold water, 6 toilets and showers. The rain pierces the roof. This one patched up, the little light that entered through the roof windows are closed. Today, 250 people live in this shed and are afraid of being homeless again. On 28 July 2020, a new eviction from the shed was announced.

Originally from Mali, these men left́ their country several years ago. Their daily life in France is punctuated by work, the struggle for their regularisation and the right to dignified housing, and brief moments of carefree living that allow them to hold on despité their shattered dream.

Les ex-Bara
Seine-Saint-Denis - Montreuil
2019 - 2020

En septembre 2018, le foyer Bara, foyer de travailleurs sans-papiers, situé dans le Bas-Montreuil, est fermé pour insalubrité́ suite à la mise en œuvre d'un arrêté d'extrême urgence. Le Maire Patrice Bessac réquisitionne alors le bâtiment vide de l'Afpa (Agence nationale pour la formation professionnelle des adultes), propriété́ de l'Etat, pour loger les travailleurs migrants. Mais l'Afpa doit devenir en 2024 le nouveau Tribunal national administratif et la cour du droit d'asile. En octobre 2019, 80 résidents de l'ex-foyer Bara installés dans cet ancien siège de l'Afpa à Montreuil sont relogés dans de nouveaux locaux aménagés par Coallia, rue Brulefer dans le Haut-Montreuil, tandis que 200 personnes qui n'ont pas été prises en charge dans le protocole de relogement, restent à la rue lors de l'expulsion de leur deuxième foyer le 29 octobre 2019. Ils campent 3 jours sur le trottoir avant de s'installer dans un ancien entrepôt rue Stalingrad.

Ces 200 hommes de toutes générations vivent dans un grand dortoir où s'entassent près de 100 lits superposés au milieu du hangar, avec seulement quelques chambres souvent sans fenêtre. Coupures d'électricité́, eau froide, 6 toilettes et douches. La pluie perce la toiture. Celle-ci rafistolée, le peu de lumière qui entrait par les fenêtres du toit sont closes. C'est aujourd'hui 250 personnes qui vivent dans ce hangar et qui craignent de se retrouver à la rue encore. Le 28 juillet 2020, une nouvelle expulsion du hangar a été annoncée.

Originaire du Mali, ces hommes ont quitté́ leur pays il y a plusieurs années. Leur vie quotidienne en France est rythmée par le travail, la lutte pour leur régularisation et le droit à un logement digne, et des brefs moments d'insouciances qui leur permettent de tenir malgré́ leur rêve brisé.


© Rose Lecat - Tous droits réservés