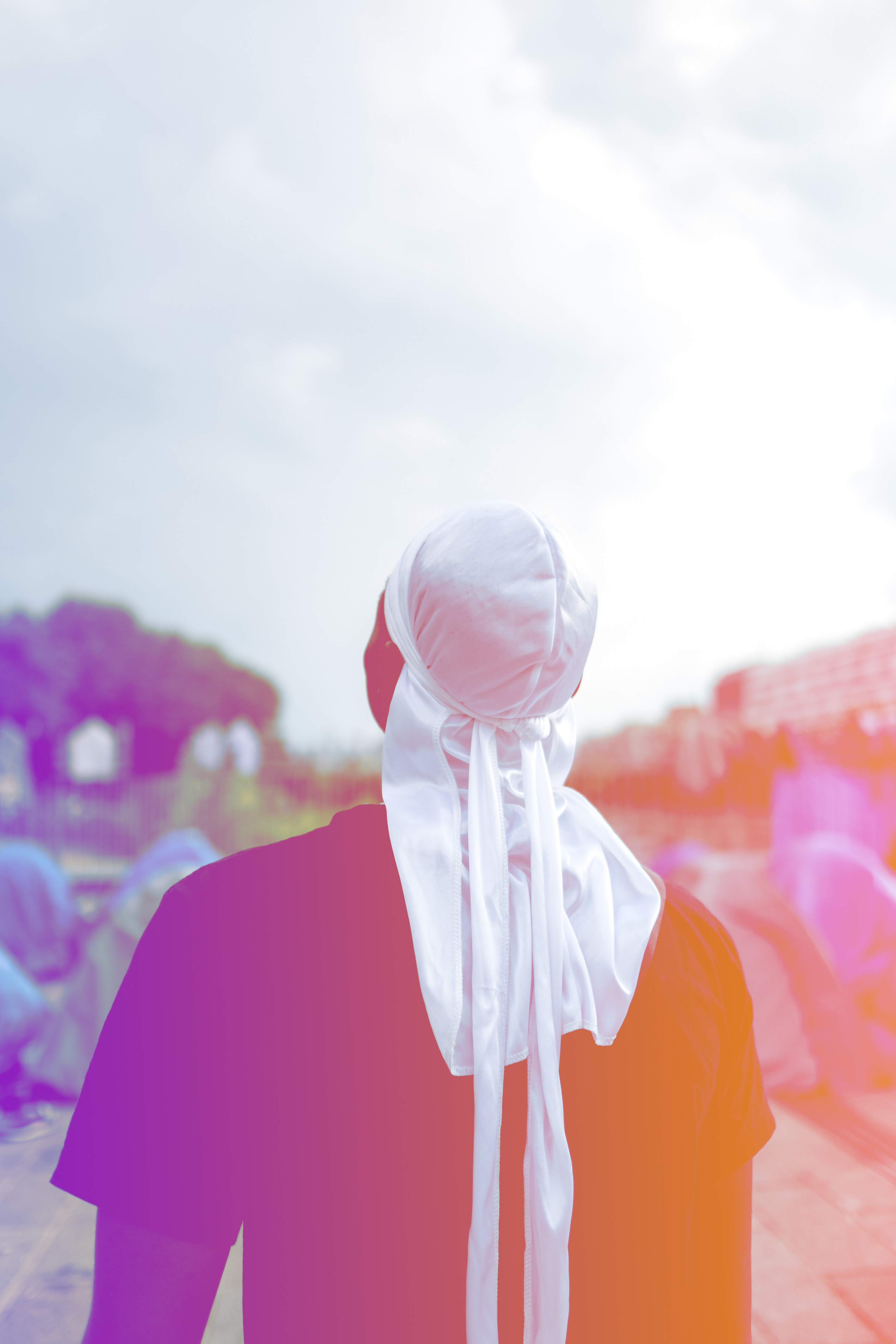 Infra-droit
2020 - 2022

The "Infra-droit" project explores the situation of unaccompanied minors on French territory. It questions the present and the future of these young people and the paradoxes linked to their rights or non-rights. By going to meet the foreign unaccompanied minors taken in charge by the State, as well as those in appeal to prove their minority, the photographs of their daily life question the youth, the identity and the culture, the time, the traumas, the experience of the places and the right of the exiles.

Through the use of diffractions and digital filters, the pictorial images form a spectrum of light normally invisible to the eye.

In 2014, the Human Rights Defender, seized by 15 associations, judged the practices of the system for unaccompanied foreign minors to be Infra-Right. In France, the system of care for minors is riddled with paradoxes and grey areas, disturbing their integration. These unaccompanied minors are entitled to the protection of France until the age of 18, when they can apply for naturalisation or asylum. But if they have been entrusted to the ASE after their 16th birthday, they may be expelled from school and lose the protection of the Republic, being sent back to their country of origin. Young people on a CAP who do not obtain a Contrat Jeune Majeur lose their jobs and end up on the streets. And while 55% of those assessed are not considered minors at the end of the application process, there is no law requiring them to be housed during their appeal, unlike asylum seekers.

Infra-droit
2020 - 2022

Le projet «Infra-droit» explore la situation des mineurs isolés sur le territoire français. Il interroge le présent et le devenir de ces jeunes et les paradoxes liés à leurs droits ou non-droits. En allant à la rencontre des mineurs isolés étrangers pris en charge par l'État, ainsi que ceux en recours pour prouver leur minorité, les photographies de leur quotidien questionnent la jeunesse, l'identité et la culture, le temps, les traumatismes, l'expérience des lieux, du territoire et du droit des exilés.

À travers des jeux de diffractions et de filtres numériques, le corpus d'images colorisées forme un spectre lumineux infrarouge ou ultraviolet invisible à l'œil nu.

Le Défenseur des droits,saisi par 15 associations, juge en 2014 les pratiques du dispositif des mineurs étrangers isolés d'Infra-droit. En France, le système de prise en charge des mineurs est criblé de paradoxes et de zones d'ombre, troublant leur intégration. Ces mineurs isolés ont droit à la protection de la France jusqu'à leur 18 ans, âge auquel ces jeunes peuvent faire une demande de naturalisation ou d'asile. Mais s'ils ont été confiés à l'ASE après leurs 16 ans, il arrive qu'ils soient expulsés de l'école et qu'ils perdent la protection de la République, renvoyés vers leur pays d'origine. Les jeunes en CAP ne décrochant pas de Contrat Jeune Majeur, perdent leur travail et se retrouvent à la rue. Et si 55% des personnes évaluées ne sont pas considérées comme mineursà l'issue de ce processus des demandes, aucune loi n'implique qu'ils soient hébergés pendant leur recours contrairement aux demandeurs d'asile.

© Rose Lecat - Tous droits réservés